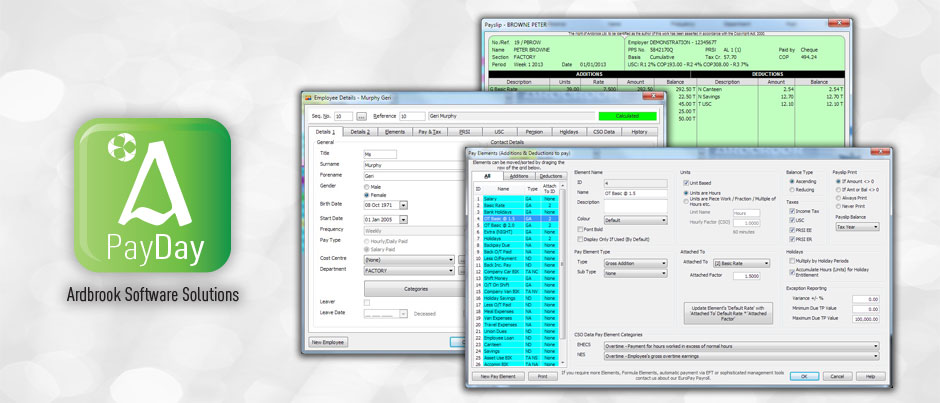 Single and Multi Company versions.
8 Payment Frequencies.
No limits on the number of Employees, Cost Centres, Departments etc.
100 Pay Elements. Embed formulas, memo info etc.
Gross to Net history (Tax Deduction Card).
Individual re-calculations within pay period.
"Rollback" to a previous payroll period.
Automatic handling of Holiday Pay with definable Holiday Types.
CSO Reporting.
Detail maintained on a Tax, Financial, Pension and Pay Element year.
Import of both Permanent and This Period changes. Can be reversed.
Flexible Net to Gross calculations on individual Pay Elements.
Special Calculation Run.
3 Payment Methods. Pay can be distributed into a max of 5 bank accounts.
Links to Time Systems, GLs, etc. (PayDay Plus).
Want more details?
Click HERE to download factsheet or contact us at sales@ardbrook.ie or 01-8382921.